A good vacation should make you want to go back to work. And after a ski trip to Tahoe, my first time on skis in 15 years, I'm excited to get back to work. I returned to 1,821 jobs on our website, a one year high.
This slide from www.steinbergemploymentresearch.com shows how the temporary help index fell off a cliff last year in the shutdown and has risen back to just about pre-pandemic levels.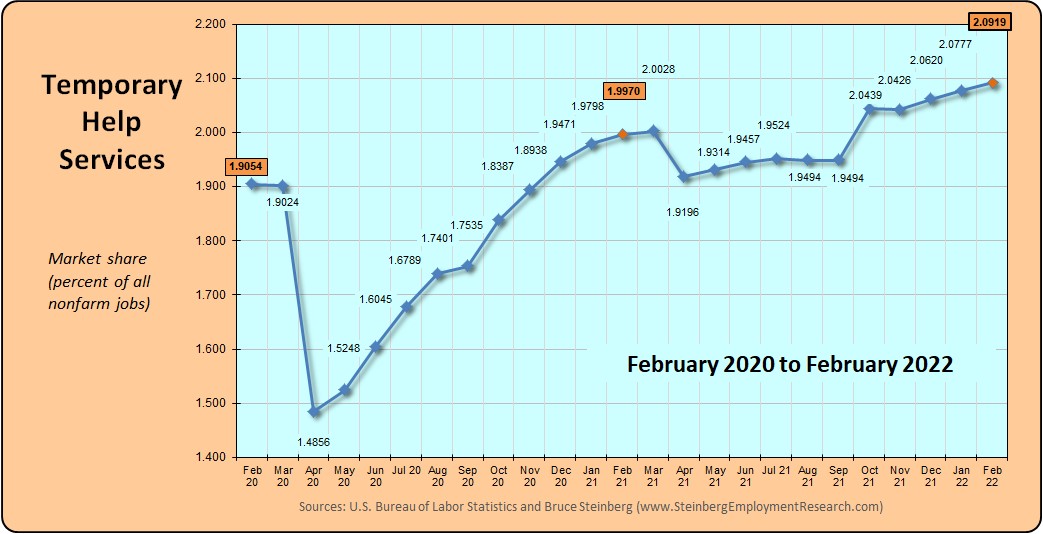 I picked up a pair of sunglasses on the way to Tahoe that I would recommend, they are the Bose Tempo Sunglasses with the built-in Bluetooth headphone. If you call in your job order this week, you can be the first to ask me if I am talking on my sunglass-headphones and let me know how they sound. And yes you can play your music / podcasts on them. The sound quality is what you would expect from Bose and the charge lasts over 8 hrs!

Brought to you by Joseph Michaels International
JMI has been helping companies hire since 1990.
Temporary
Permanent
Executive Search
Accounting
Engineering
IT
HR
and more.
Visit Josephmichaels.com and view all practice areas or call 800-786-1099 24/7 for help hiring.
Find us on the web at www.josephmichaels.com

Find a job at: https://josephmichaels.com/job-seekers/
Joseph Michaels International
1-800-786-1099
jpelayo@josephmichaels.com